THE CHALLENGE:

 The Nature Conservancy Maine, New Hampshire, and Connecticut chapters needed seasonal newsletters and Year in Review pieces that were consistent with national branding guidelines but still slightly refreshed with what had been produced in the past. The national guidelines were fairly sparse at that time (they have since been revamped), so the design required extensive extrapolation. Some Year in Review issues also needed new infographics and the creation of multiple maps.
THE SOLUTION:

 A more defined grid and playful color helped visually divide sections. Inset quotes, sidebars, and photos balanced out the content in a more readable and engaging format while still packing in quite a bit of important content. Consistent typographic styles pulled everything together!
Scroll for a quick view or click on a graphic for a closer look.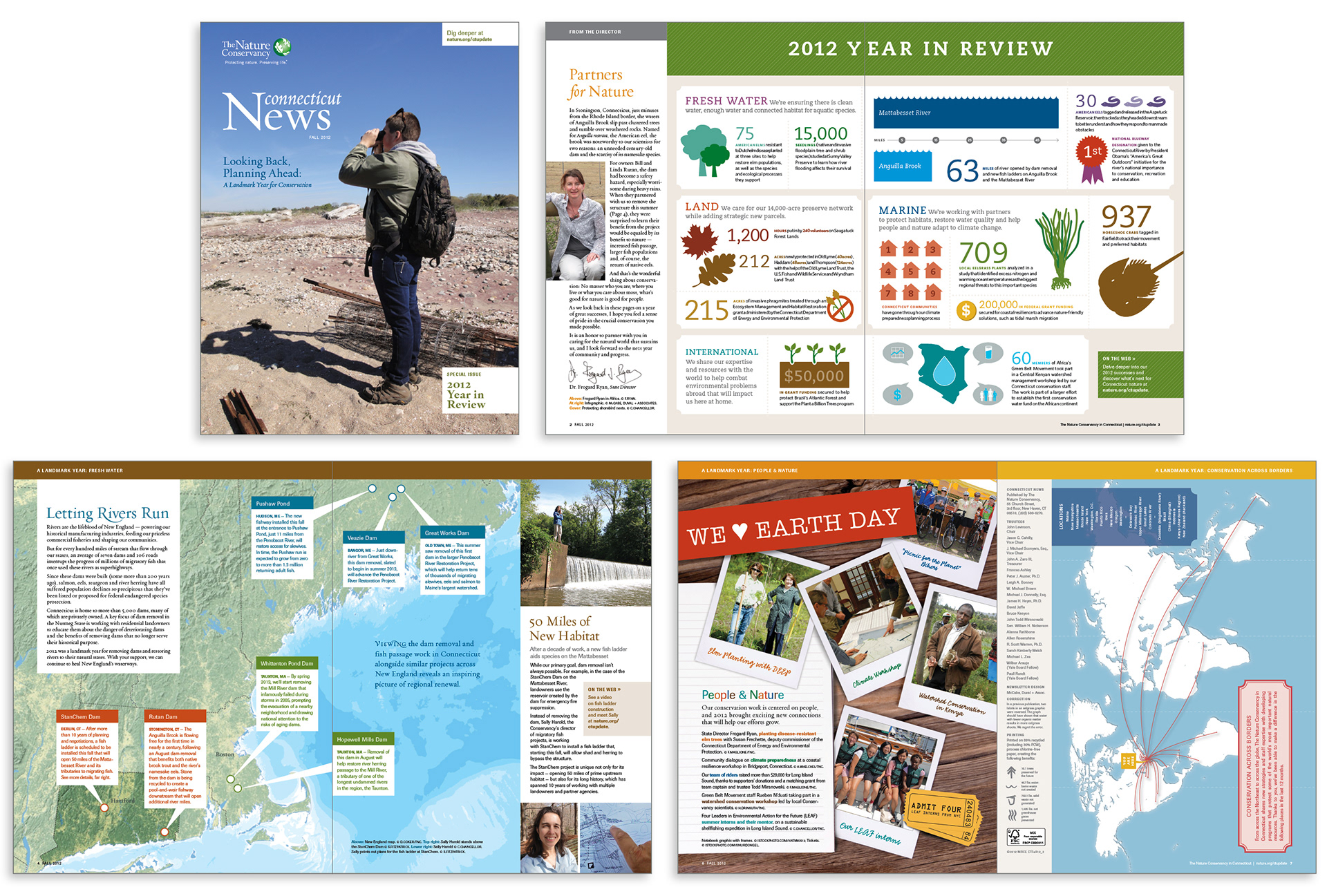 This project was created in collaboration with McCabe, Duval + Associates.